Accommodation Specials!





Reef House Resort & Spa Luxury Resort opposite beautiful Palm Cove Beach.
STAY 4 PAY 3
Includes:
- Bottle of Sparkling
- Brigadiers Punch at Twilight
- Wi-Fi and DVD library
- Late 1pm check out

PALM COVE


Based on 4 night stay - Brigadier Room
Stay between now and 31/March/2019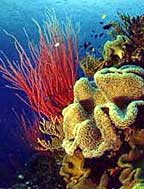 Reef & Kuranda 2 Day Experience 2 reef destinations in 1 day on the fabulous Evolution vessel. Visit Kuranda on famous Skyrail and Kuranda Train and explore the village in the Rainforest.
Tour Combo SAVE $56!
- Famous Skyrail Cableway
- Evolution premium reef cruise
- 2 Outer Reef locations
- Snorkel gear
- Scenic Kuranda train
- Free time in Kuranda
& more..


DEPARTS DAILY


Stay between now and 31/March/2019





Tropical Reef & Rainforest 5 nights at Bay Village with 3 most popular reef & rainforest full day tours.
EXCELLENT VALUE!
- 5 Nights in a Studio
- Breakfast daily
- 5 Hours internet
- Evolution Outer Reef Cruise
- Daintree Rainforest Tour
- Crocodile River Cruise
- Kuranda Train & Skyrail

5 NIGHT PACKAGE
SAVE $636

Stay between now and 31/March/2019





The Cairns Getaway Package is an ideal option for those who simply want to escape for a short break to the beautiful tropical north.
4 NIGHT PACKAGE
- The Hotel Cairns
- Full Breakfast Daily
- Green Island Day trip
- Glass Bottom Boat or
- or Snorkel gear
- Kuranda Train & Skyrail

CAIRNS CITY
SAVE $319

Stay between now and 31/March/2019





4 Night Tropical Indulgence offers a complete city experience with a 5 star sailing daytrip to Michaelmas Cay including bubbly, cheese & crackers on the way home.
FUN ESCAPE - GREAT LOCATION
- 4 Nights VIP Shangri-La
- Horizon Club Breakfast daily
- Sunset Drinks & canapes daily
- Complimentary refreshments
- Ocean Spirit Michaelmas Cay day
- Semi-Submarine Coral Viewing
- Wine, cheese & crackers on sail home


SAVE $886


Stay between now and 31/March/2019





Vision luxury apartments perfectly located on the Cairns Esplanade. Short stroll along boardwalk to famous Cairns Swimming Lagoon, Restaurants & Marina.
7 NIGHT FAMILY FUN
-Green Island Day Trip
-Snorkel or Glass Bottom Boat
-Kuranda Train & Skyrail
-Fully Equipped Gym
-Lap Pool
-Spa & Sauna
-BBQ Area

SAVE $781


2 Adults & 2 Children - 7 night stay - 2 bedroom apartment


Stay between now and 31/March/2019
Cairns Australia
Cairns is a modern and vibrant city and the gateway to the Great Barrier Reef, Port Douglas and the Daintree Rainforest. Cairns is an ideal base to explore the wonderful attractions Tropical North Queensland has to offer.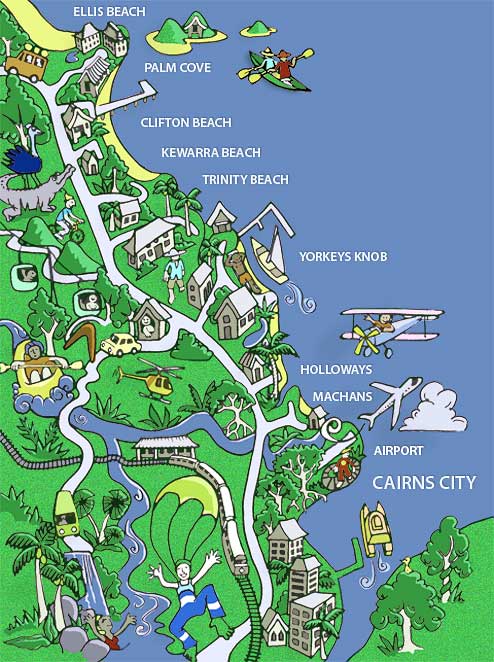 Cairns Accommodation & Tour Specials
About Cairns
Welcome to Cairns
Located on the Far North Queensland coast, Cairns is the heart of the Tropical North

and an excellent base for exploring this wide and varied region. With the Great Barrier Reef on our doorstep, the spectacular Daintree Rainforest, Cooktown and Cape York to the north, the cool Tablelands and outback to the west and a variety of attractions inbetween, Cairns is a tropical playground with no shortage of attractions and activites to choose from.
Cairns City
Cairns City is framed by a backdrop of rainforest mountain ranges, with the Cairns Esplanade being the central drawcard for tourists and locals alike.

The Cairns City Esplanade is a scenic promenade that stretches for 2.5km and includes a swimming lagoon, waterfront boardwalks, BBQ areas and a childrens water park.
The southern end of the Cairns Esplanade is the central hub where you will find the swimming lagoon, Reef Fleet Terminal, marina, The Pier complex and over 100 restaurants to choose from. It is a relatively small CBD bounded by Cairns Central Shopping Centre to the west, Cairns Airport to the north and Cairns City Council buildings to the south.The northern end of the Cairns Esplanade is very peaceful and scenic, away from the hustle and bustle, but still within easy walking distance to all the entertainment.
Cairns Accommodation
Cairns City has a wide variety of accommodation from international hotels to holiday

apartments, family resorts and budget backpacker hostels all at very competitive prices. Choosing a central accommodation location in Cairns City is ideal to easily access the Reef Fleet Terminal where many Great Barrier Reef day trips depart from. If you prefer a beach holiday then the most popular northern beaches - Trinity Beach and Palm Cove are situated just 20 minutes by car north of Cairns City.
Cairns Tours
Cairns is an adventure-lovers paradise with numerous tours and adrenaline activities on offer.

From white water rafting to bungee jumping and skydiving, and with hundreds of tours visiting the Great Barrier Reef each year, you're sure to find one, or a couple, to try. Cairns is the main departure point to the Great Barrier Reef with trips departing daily all year round catering to all levels of experience, whether you are a beginner snorkeler, advanced diver or do not swim at all we can find you the right reef cruise for your ultimate Great Barrier Reef adventure. Kuranda trips are very flexible with frequent departures throughout the day. We can tailor your trip to include either the basic Kuranda Train & Skyrail experience or the Ultimate Experience incorporating many attractions within Kuranda Village.

Getting to Cairns
By Air
Travel to Cairns is simple with several domestic and international flights arriving daily.

Qantas, Jetstar and Virgin Blue all operate out of Cairns with scheduled services to most Australia state capitals as well as regional locations. Cairns also receives international flights from Hong Kong, Singapore, Japan, Papua New Guinea and New Zealand. The airport is conveniently located just 10 minutes from the CBD, 25 minutes from Palm Cove and the Northern Beaches and approx one hour from Port Douglas. Door to door coach transfers meet all flights and provide ease and convenience on your arrival.
By Road
Cairns is approximately 1750km from Brisbane, and if you have time up your sleeve

then self driving is a great way to experience the ever changing landscapes of Queensland. The Bruce Highway is Queensland's main route connecting Brisbane to Cairns. Greyhound Australia and Premier bus services also operate regular scheduled departures from Brisbane to Cairns, travel time approx 27 to 29 hours.

By Rail
Queensland Rail operates services from Brisbane to Cairns twice weekly on the Tilt Train and three departures a week on the Sunlander. Average travel time is 24 hours on the Tilt Train and 31 hours on the Sunlander. Cairns Central Railway Station is located in the heart of the city to the rear of Cairns Central Shopping Centre. Taxis and coach transfers are available from here to transfer you to your accommodation.

Tropical North Queensland Attractions

The Great Barrier Reef

The Great Barrier Reef is the ultimate destination for visitors to Far North Queensland.

Cairns is the closest gateway to the Great Barrier Reef with trips taking as little as 45 minutes to reach coral reefs and sandy islands. There are a variety of reef experiences on offer weather you're a first time snokeller, active diver, non-swimmer or little munchkin, there are many ways to get the most out of your Great Barrier Reef experience. The Great Barrier Reef is home to some of the best Dive Expeditions in the world, stay on a liveaboard dive vessel and experience sunrise at the reef. Or for those who prefer their feet on dry land then Cairns has two island getaways to choose from, Green Island and Fitzroy Island which both offer luxury resort accommodation and many island activities.

Cairns Beaches

To experience white sandy beaches in Cairns you must head north to the Northern Beaches which commence just 10 minutes from the CBD.

Machans and Holloways Beach are the closest beaches to the north of the City, both popular with the locals. Holloways Beach features budget holiday apartments and an absolute beachfront cafe, that makes a great Sunday afternoon live music venue for both locals and tourists alike. Yorkeys Knob is popular with kite surfing enthusiasts, meanwhile Trinity Beach is the true favourite, here you will find a beautiful palm fringed beach with an array of holiday apartments and some lovely restaurants to choose from.

Clifton and Kewarra Beach share the same stretch of sand as Palm Cove, appealing as they offer a peaceful escape. Palm Cove has developed into an exclusive resort & spa destination, huge Malaleuca trees line the Esplanade along with beach shacks, restaurants and 5 star resorts. Ellis Beach without doubt has the most stunning backdrop of extremely high rainforest covered mountains and an outlook to Double Island, just 30 minutes drive north of Cairns it's well worth a visit.

Daintree Rainforest

The Daintree Rainforest is a must see.

No where else in the world can you experience two natural wonders side by side - where World Heritage Listed reef and rainforest actually meet.

There are plenty of day trips and activities to choose from including Aboriginal-guided rainforest walks with the local Kuku Yalanji people, river wildlife cruises, guided bird spotting, exploring secluded beaches and 4WD safaris.

The Atherton Tablelands

A scenic one hour drive west from Cairns is the Atherton Tablelands also known as the Cairns Highlands. Among the rolling hills dairy

cattle graze on green pastures and farms grow tea, coffee, nuts, bananas, vegetables and flowers for local and export markets. Everything thrives on this cool tropical plateau where temperatures and humidity are generally lower, providing an ideal break away from the heat of the coast.

Port Douglas

Located just an hour north of Cairns, Port Douglas offers the ultimate tropical escape where you can relax in style and luxury. Here you will find some of

Tropical North Queenslands most exclusive resorts, award winning restaurants, beautiful galleries and boutique shopping.

Macrossan Street is the central hub of this beautiful village, with palm fringed Four Mile Beach just a short 5 minute walk away. The popular Port Douglas Village Markets are held every Sunday, 8:30am-2pm, Anzac Park, across from The Courthouse Hotel.

Mission Beach

The Cassowary Coast is situated south of Cairns and extends to Cardwell.
This stretch of the North Queensland coastline is a must-see for nature lovers, with rivers and streams providing fantastic fishing, amazing birdlife for birdwatchers and pristine wilderness for bushwalkers. Mission Beach is a beautiful little beachside town, situated mid way between Townsville and Cairns. Romantic getaways, family holidays, birdwatchers, backpackers, adventure travellers, campers and caravanners are all catered for with activities ranging from eco-friendly and environmental tours to extreme sports such as tandem skydiving and white water rafting.

Cooktown

Cooktown is located 260km north of Cairns and is a beautiful, unspoilt coastal town

with a wealth of history, Aboriginal culture, fishing and great scenic lookouts. Known as one of Australia's most historically significant townships, this is where Captain James Cook found safe haven in 1770 to repair his ship, the "HM Bark Endeavour". Cooktown is also rich in Aboriginal culture, offering some of the best Aboriginal tours in the country.


Top 10 Things to Do in Cairns
Dive or snorkel the Great Barrier Reef
Take the scenic rail & Skyrail to Kuranda
Hike through the world's oldest surviving tropical rainforest in the Daintree
Cruise to Green Island and snorkel straight off the beach
Enjoy 5 hours of action packed rafting on the mighty Tully River
Take a road trip to Port Douglas and explore the Sunday markets
Visit Spanish style castles at Paronella Park
Drive through the Atherton Tablelands and explore fresh local produce straight from the farms.
Take a spectacular scenic hot air balloon flight over the Atherton Tablelands
Explore coral gardens and hidden beaches at Fitzroy Island
Cairns Climate & Weather
Cairns has a Tropical climate,

with generally hot and humid Summers and milder dryer Winters. The majority of Cairn's rainfall occurs during summer between January and March. Typical daytime min/max temperature ranges are 23C/31C in mid-Summer and 18C/26C in mid-Winter. The most popular time for visitors to Cairns is between June and October, a pleasant time of year with low rainfall, cool comfortable temperatures and fine sunny days. Water temperature during summer hits around 29 degrees and drops slightly to 25 degrees during winter.
Whats Hot!
Travel Tools
Whats Hot!